What we are up to
02.03.2020 – Can one describe his/her role in a team through art? This was the hashtag#challenge given by Irina Neacșu – talented designer and illustrator, to the entire team, during the last weekend team-building.
We discovered that we have not only talent, but also extraordinary qualities like the owl's wisdom, the cat's bravery, the high aspirations of the Phoenix bird, the cactus's resilience and it's surprising flowers, the power of abstraction and the elegance of a multi-leaf clover??☘️?.
We had to use all our manual abilities to go through all the steps of a linogravure, from drawing the model to digging the fragile ditches in which the color could enter and finally transfer it to the linen material.
Dirty hands in the end? Yes! But we enjoyed it so much and we realized how much we can accomplish together, how fun it can be and how surprising is the final result in a situation for which we were completely unprepared at the beginning.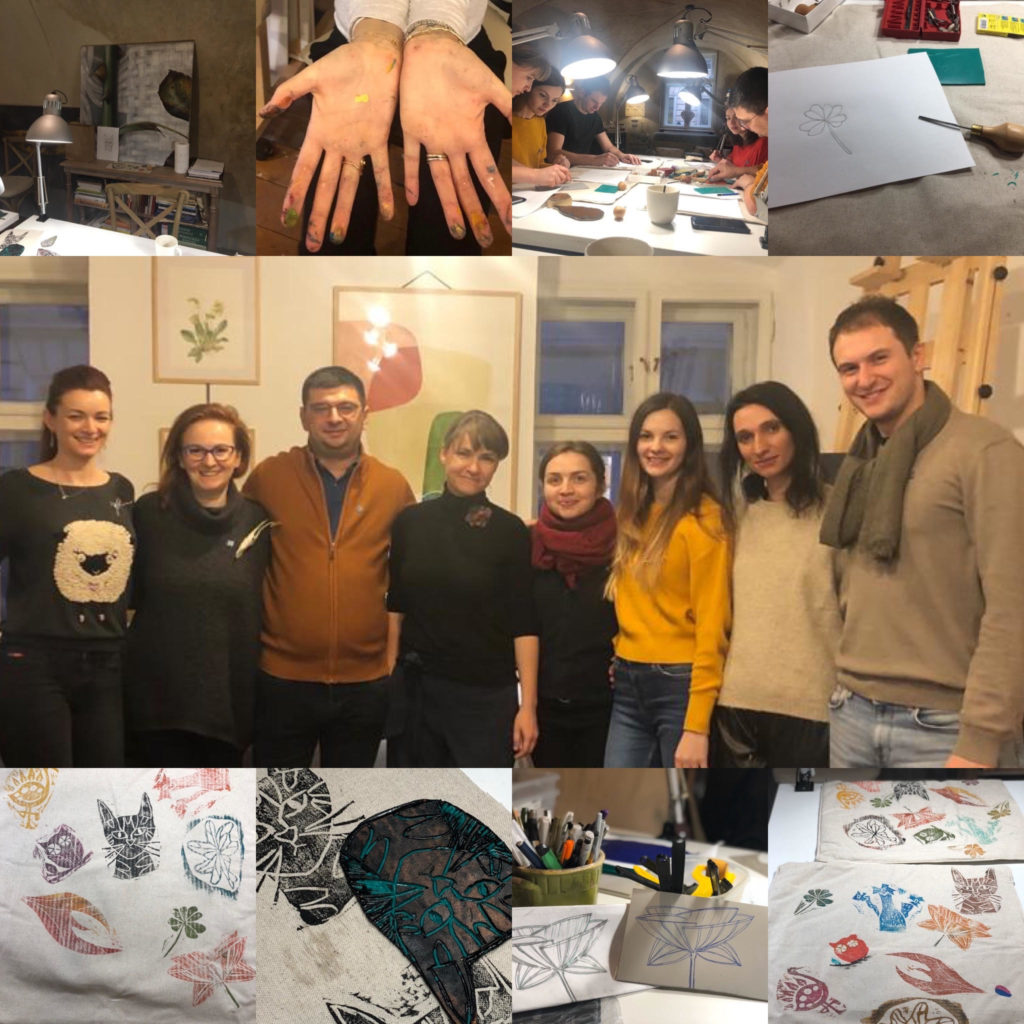 ---
01.03.2020 – Happy people outside the office, on a great team-building weekend in Brașov. We were blessed with sunny days, a productive workshop through which we discovered lots of similarities in our way of thinking, but also differences that are making us distinctive.
We explored the old centre of the city, with its colored houses and we enjoyed all the fun and light-hearted feeling that surrounded us. Grateful to our colleague, Raluca Mihai,  for the flawless organization of the entire trip.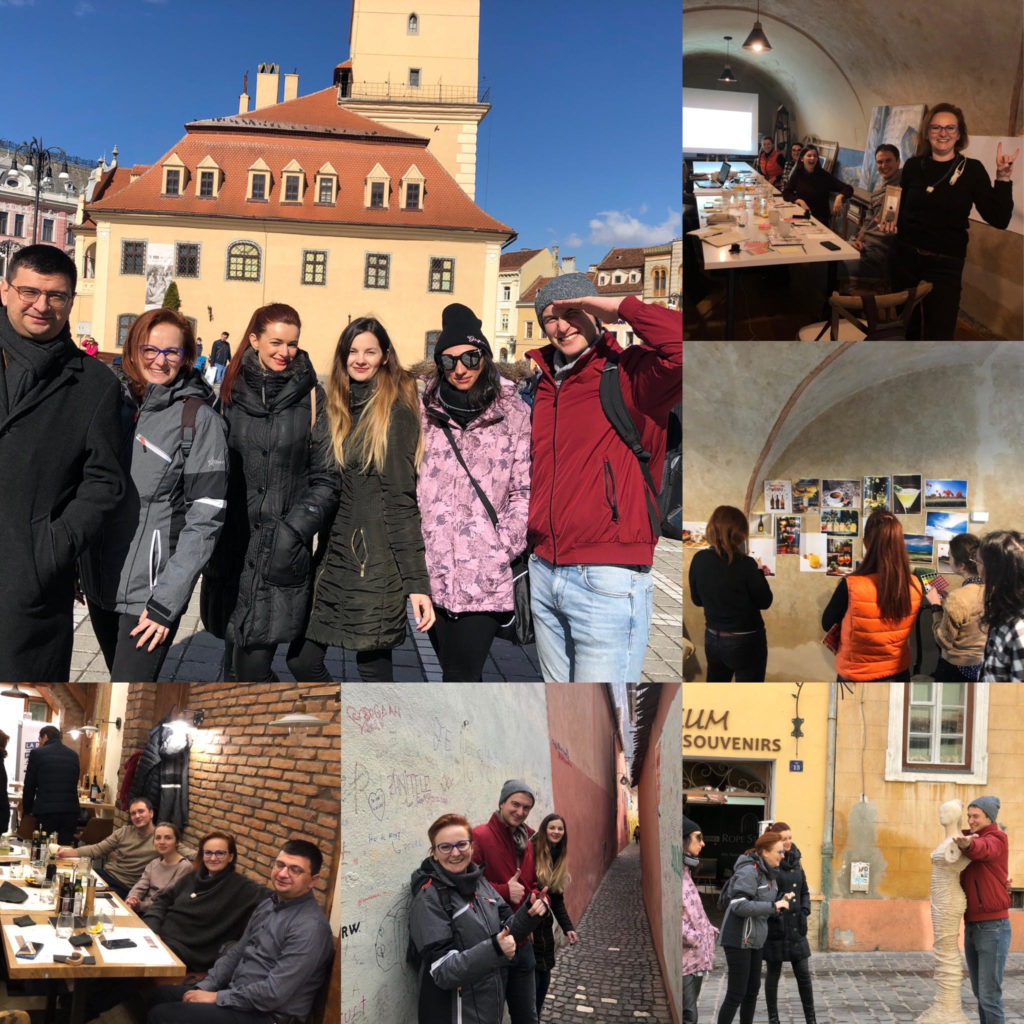 ---
20.02.2020 – This morning, during the Labour Law best practices workshop organized by HR Club, our colleague Maria Ilin shared with the local HR community how the human resources departments can include GDPR rules in their current activity.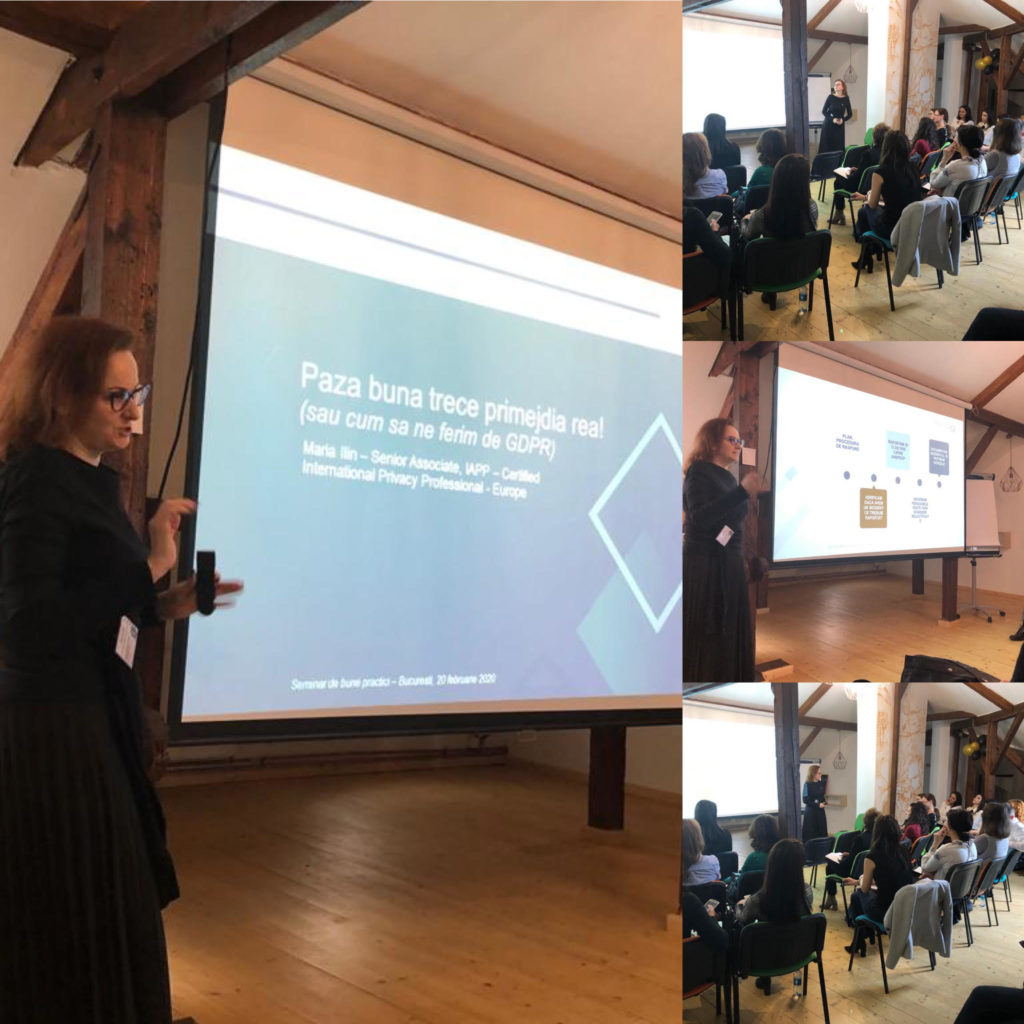 #wearemco #businesslawyers #hrcommunity #hrclub #bestpractices #workshop
---
14.02.2020 – Last night, at the Gala organized by the Hellenic Romanian Bilateral Chamber of Commerce, our colleague Maria Ilin joined the winners of Successful Entrepreneurship Honorary Distinction – SofMedica Life Saving Innovation, in the presence of H.E. Mrs Sofia Grammata – Greek Ambassador to România. Congratulation for this distinction and we wish SofMedica many more life-saving achievements.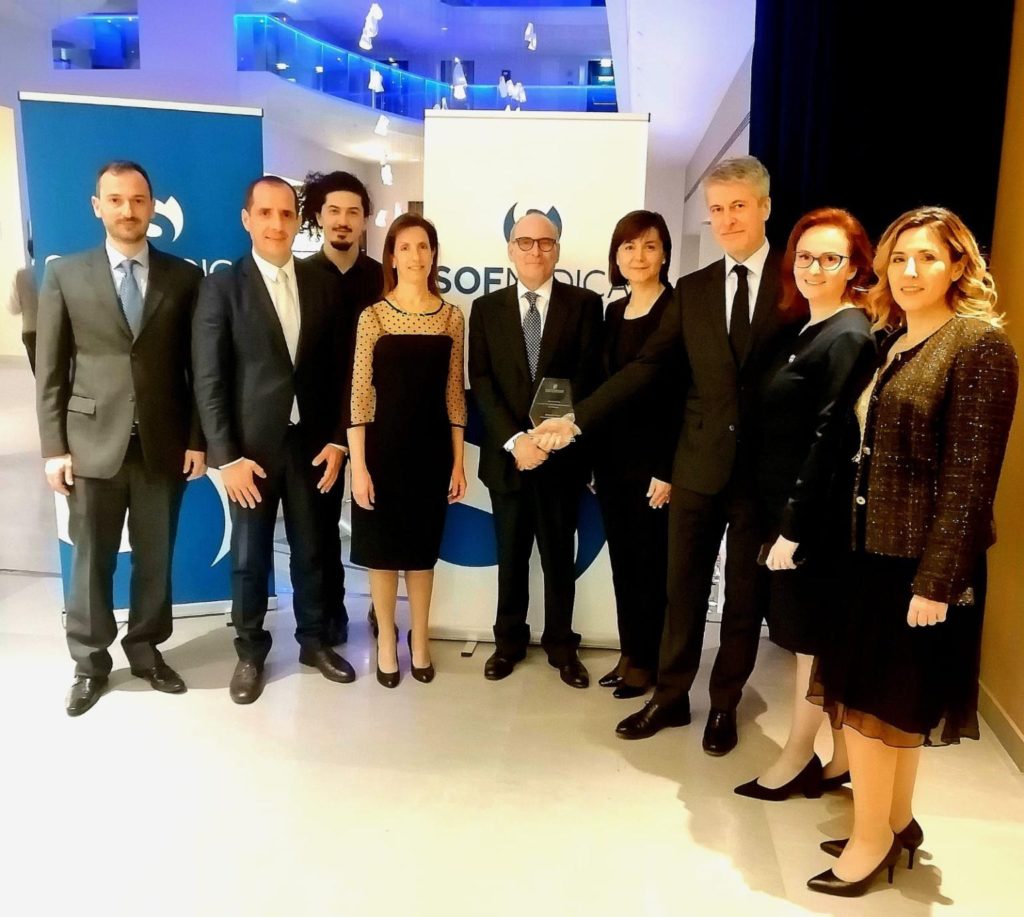 #lifesavinginnovation #sofmedica #celebration
---
31.01.2020 – Colegele noastre Maria Ilin și Oana Ilie au participat la Conferința națională "Prevenirea și combaterea spălării banilor. Impactul noii legi asupra profesiilor liberale" în Aula Magna a Facultății de Drept din București.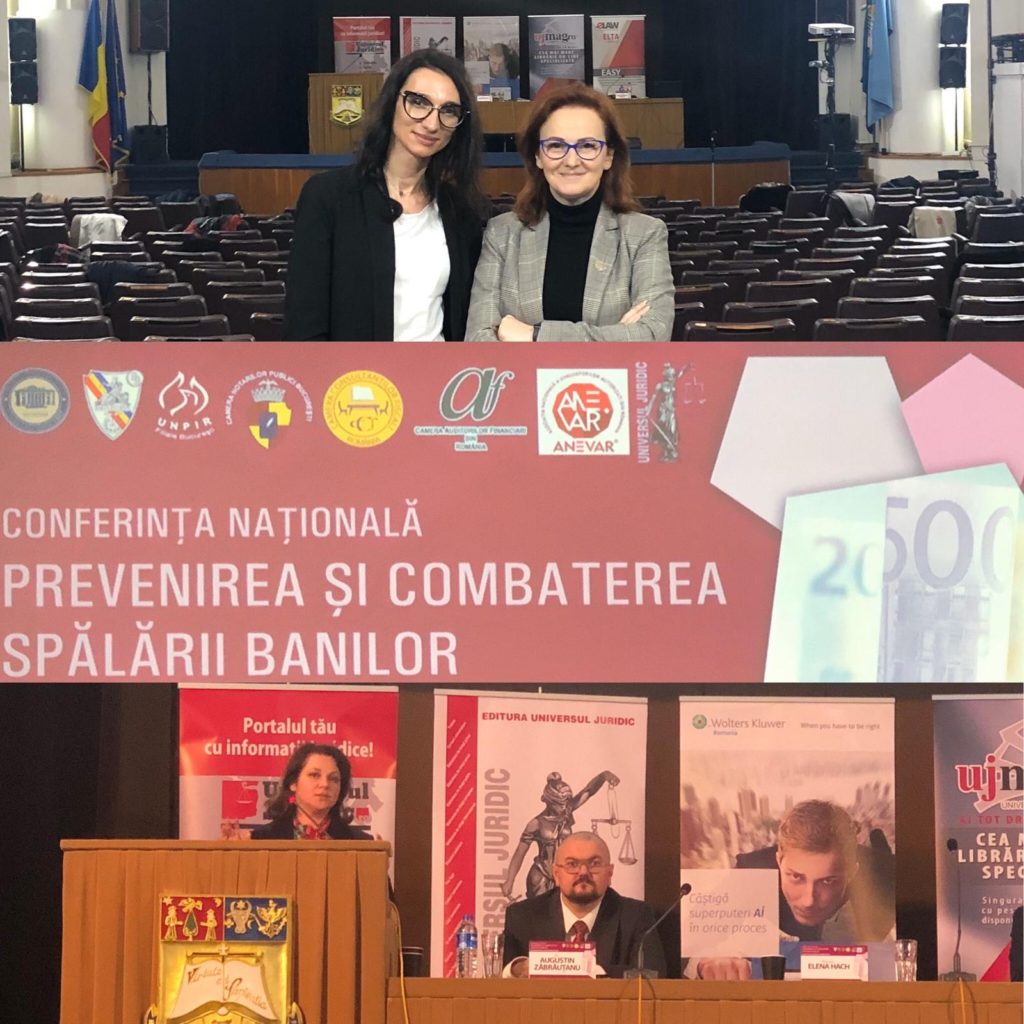 ---
16.01.2020 – New twenties are here, with all its charm, grace and fun. 
Thank you #hrclub, @madalinatanase, @roxana_velicu, for the invitation and a great time in your company.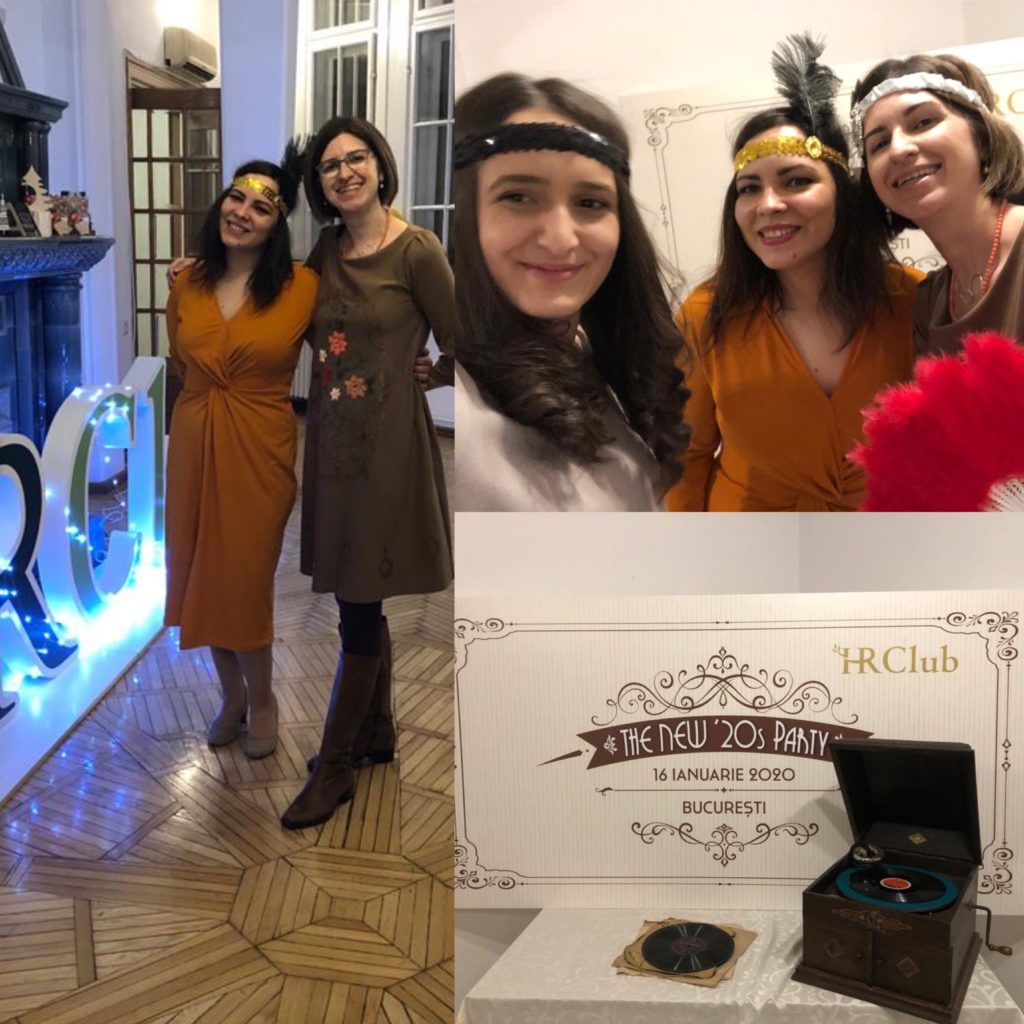 ---
11.01.2020  – At the beginning of the year, we are happy to celebrate an important milestone of our online community: more than 1000 followers for our Linkedin account bring us both pride and joy. We thank you for your interest in our work and we will continue to provide you with useful and insightful legal information. Don't forget to regularly check our brand new website and our insta account www.instagram.com/wearemco for a full image of what we do and who we are.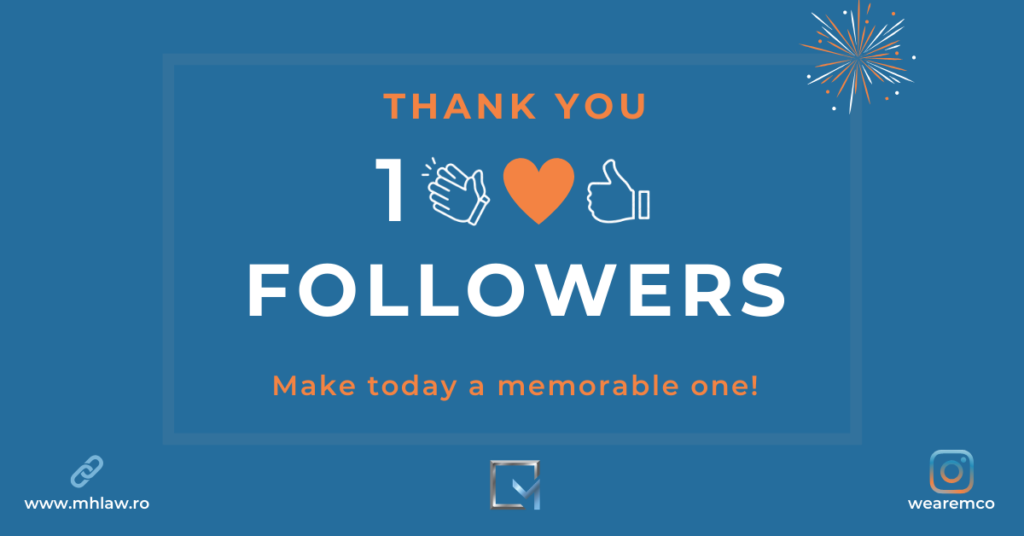 ---
6.12.2019 – We are happy to share with you our logo for the winter season.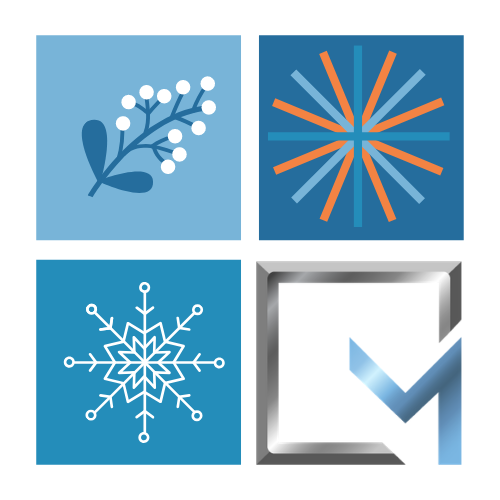 ---
13.11.2019 – Fun Wednesday evening at the Forbes 100 Cool Brands gala with some of the most innovative companies in Romania.
What a great opportunity to connect with entrepreneurs and meet friends from the business.
Well done Forbes!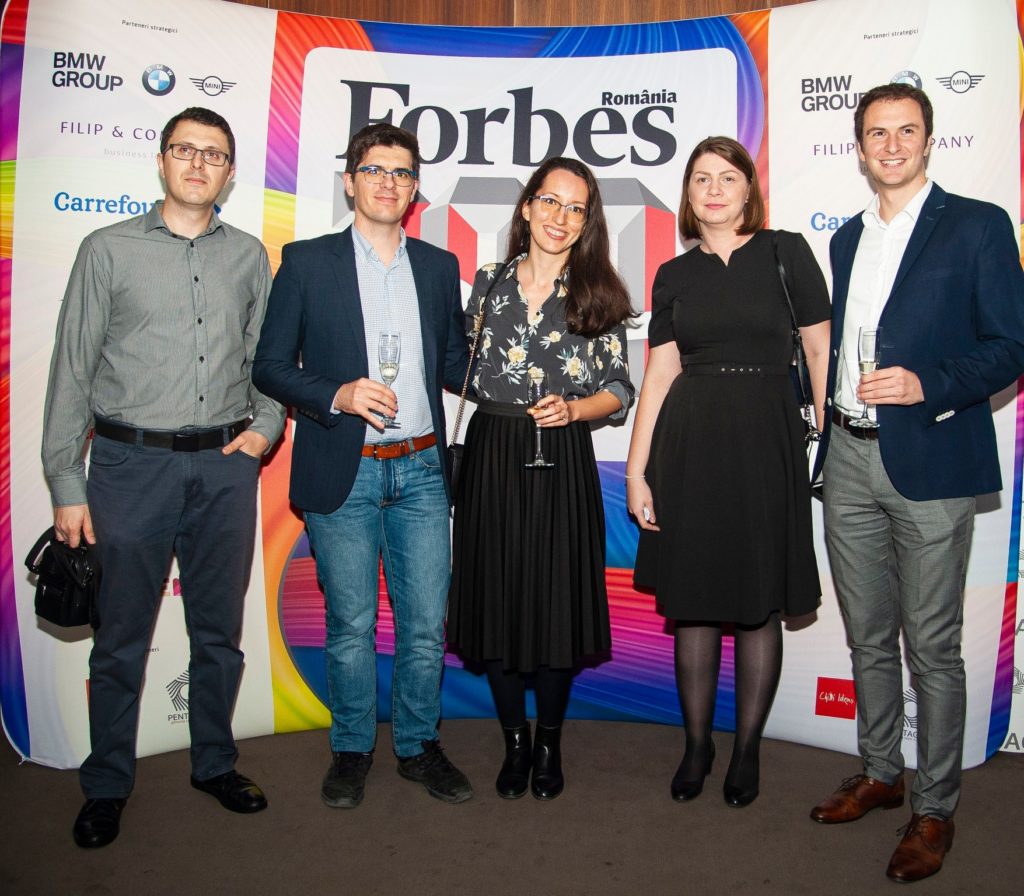 ---
30.10.2019 – HR Club ne-a propus astăzi o întâlnire interesantă, cu multe subiecte de actualitate, atât pentru companiile mari, cât şi pentru cele mici. Yves Morieux– Boston Consulting Group (BCG)– expert în transformare organizațională, ne-a prezentat modul în care companiile pot pune bazele schimbărilor structurale și de comportament pentru a prospera într-un mediu concurențial. Mulțumim HR Club pentru invitație și așteptăm workshop-urile din a doua parte a zilei.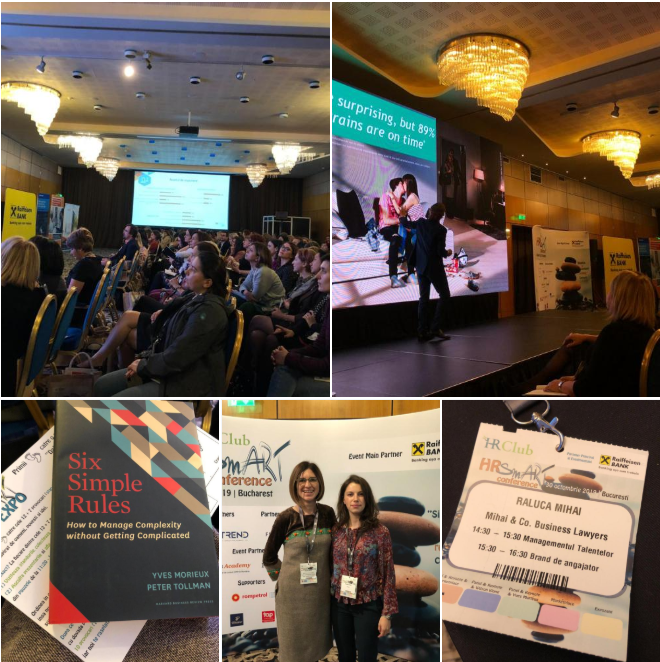 ---
16.10.2019 –  La invitația TNT Computers am participat ieri la Sovata la conferința T.A.R.E. organizată de Asociația Comunelor din România – A.Co.R.
Tema abordată a fost legată de folosirea tehnologiei în administrația publică locală, de felul în care soluțiile informatice ajută la îmbunătățirea serviciilor publice.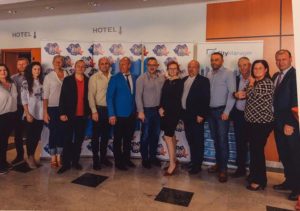 ---
11.10.2019 – Duminica aceasta îi ținem pumnii colegului nostru Paul Banzea și tuturor participanților la #BIM-Bucharest International Marathon. Suntem onorați să fim din nou alături de organizatorii maratonului în calitate de #legalpartner și le dorim tuturor participanților mult success în cursa cu ei înșiși, să stabilească noi recorduri personale și să contribuie la cauzele caritabile prezente la BIM, și nu numai.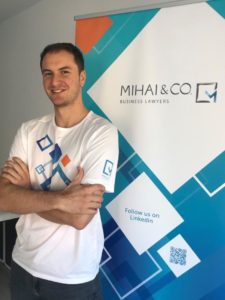 ---
26.09.2019 – La invitatia HR Club vom ajunge la Iasi pe 10 octombrie. Colega noastra, Maria ILIN va prezenta intr-o maniera interactiva subiectul GDPR din perspectiva specialistului de resurse umane, abordand aspectele practice ale noului regulament. Pentru inscrieri, accesati: http://bit.ly/hrclubis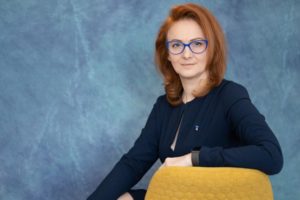 ---
23.09.2019 – Aseară, la invitaţia lui Tudor Popp, am avut prilejul de a descoperi un proiect inovator – Hotspot Workhub, un nou concept de #coworking ce se va deschide în curând în clădirea The Mark.
Suntem încântați să fim alături de ei în acest nou proiect, iar în cadrul evenimentului de aseară, organizat împreună cu Camera de Comerţ Româno-Germană AHK Romania am admirat în #avanpremieră arhitectura modernă și ergonomia spațiului.
Un loc care oferă excelente condiţii de lucru, ideal pentru companiile aflate la început de drum sau în creştere. Deschiderea oficială este prevăzută pentru iarna aceasta. Mult succes!

---
19.09.2019 – HR Seminar
Sunteți familiarizați cu HR bots? Automatizarea proceselor de resurse umane se bazează pe tehnologia inteligentă și sunt deja companii care utilizează cu succes roboți și asistenți virtuali în activitatea de resurse umane. La invitația Romania-Insider.com am participat la un seminar pe aceasta tema, care i-a avut printre invitați pe Sonia Bighiu (UiPath), Tudor Petecila (Orange) și Ana-Maria Andrei (Provident), într-un panel moderat de  Sandra Jitianu.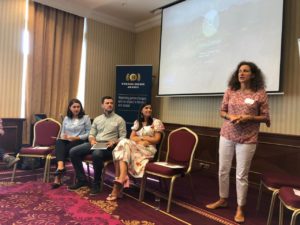 ---
28.06.2019 – A premiere for AIJA – International Association of Young Lawyers' annual arbitration conference in Zurich: a healthcare seminar on the EU single market in medicine and medical devices. #aijaevents with Janine Reudt-Demont | Arne Feber | Dan Mihai | Marco Blei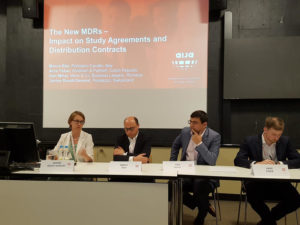 ---
21.06.2019 – La invitația HR Club, am fost la Cluj pentru un seminar de bune practici în resurse umane.
Noul regulament european pentru protecția datelor a adus provocări tuturor celor ce gestionează date personale, iar specialistii din HR nu fac excepție.
Am discutat împreună despre ce este și cum poate fi identificat un incident de securitate și despre măsurile de securitate ce pot fi luate pentru protecția datelor angajaților. Multumim gazdelor noastre pentru organizare și audienței pentru implicare.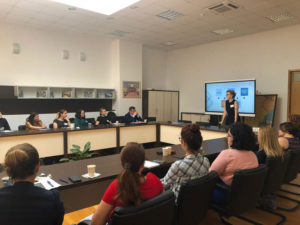 ---
11.06.2019 – Congratulations to our colleague, Maria ILIN on the CIPP/E Certification. What does it literally mean? #CIPP/E stands for Certified Information Privacy Professional in European data protection law, standards and practices and has become a default requirement for any professional advising in the field of EU data protection and privacy regulation. Developed by IAPP – International Association of Privacy Professionals, this credential proofs the complete GDPR knowledge, perspective and understanding to ensure compliance and data protection.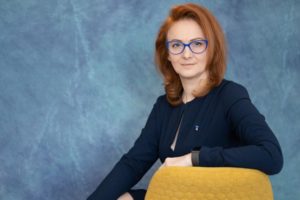 ---
7.06.2019 – Full couple of weeks for our clients who celebrated their latest achievements. From movies premiere #Parking, produced by Libra Film Productions to STIRIXIS Group celebration of Best in the World Public Service Interior Design Award for Emerald Medical Center and ending with the 18th Edition of @Transilvania International Film Festival (TIFF), we were happy to share with them this moments.
#sharingsuccess
---
13.05.2019 – What a night, Netherlands-Romanian Chamber of Commerce (NRCC) .What started as a formal business event, with a "traditional Indonesian-Dutch" dinner, glamorous lights and special guests later on transformed into an interactive fair party. Needless to say, the color of the evening was ROYAL ORANGE!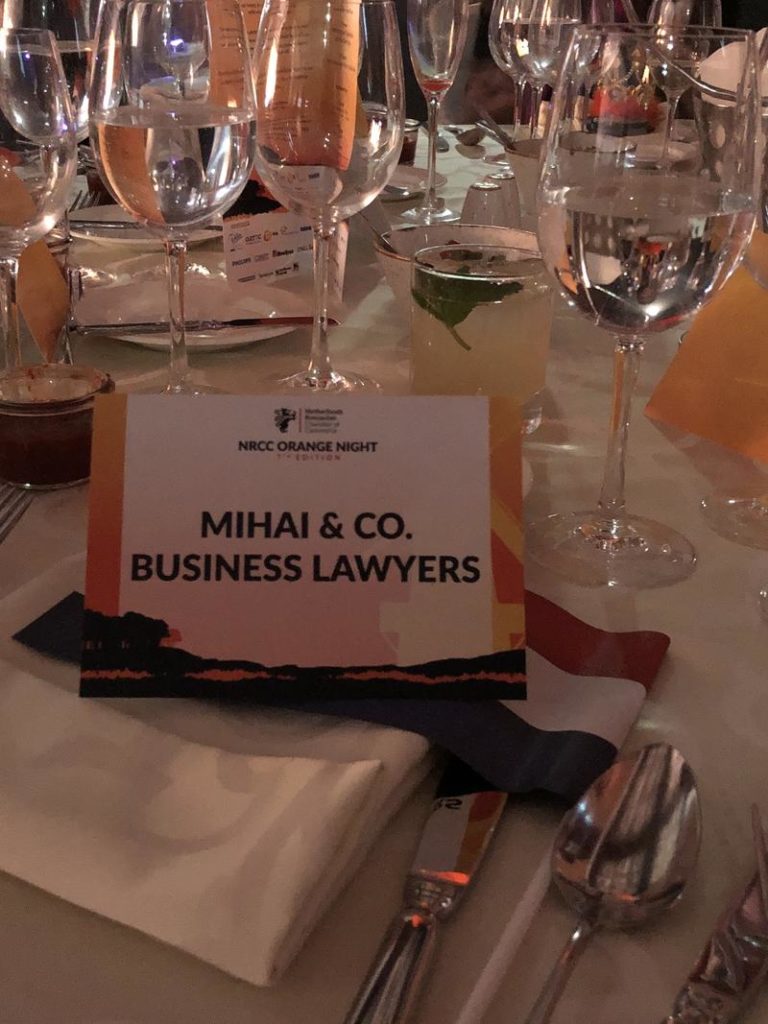 ---
19.04.2019 – Romania – a South-East European Hub for the Dutch business community. In the presence of the Dutch ambassador in Romania, Ms Stella Ronner-Grubacic, our colleagues, Maria ILIN and Dan Mihai had the pleasure to attend the Business Networking Event organized by the Embassy of the Kingdom of the Netherlands in Romania in partnership with the Confederation of Netherlands Industry and Employers VNO-NCW, represented by Mr. Hans de Boer and Netherlands-Romanian Chamber of Commerce (NRCC) represented by Tom Leene with the participation of NLinBusiness represented by Mr. Edo Offerhaus.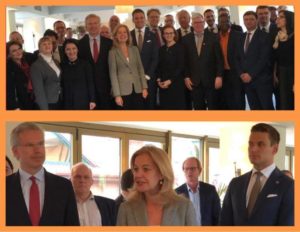 ---
13.04.2019, Prague – We skipped the rain while cruising on Vltava, continuing the yearly Proteus – International Network of Law Firms meeting, with a chilly break for this group picture.
---
05.04.2019 – Great and insightful AIJA seminar today in Utrecht. It was all about M&A real estates deals, with a study case on tax aspects, and several examples from hospitality, retail and industrial properties. We return tomorrow for the last panels of discussions and a trip boat along the old wharves.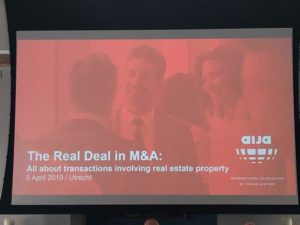 ---
25.03.2019 – We are very happy to announce that our colleague Paul Banzea was recently admitted to the AIJA – International Association of Young Lawyers T.R.A.D.E. Commission. T.R.A.D.E. is an acronym for trade, retail, agency, distribution and ecommerce, and the Commission addresses various topics related to national and international commercial law, with a particular focus on distribution channels, including franchising.
Congratulations, Paul!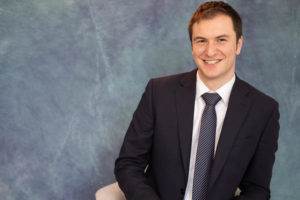 ---
22.03.2019 – La conferinta de ieri a Camerei Internationale de Comerț ICC, au fost abordate evoluțiile recente în arbitrajul ICC si problemele de arbitraj în materie de construcții în România.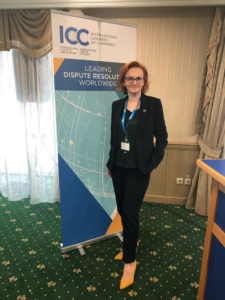 ---
21.03.2019 – Internship-urile sunt la moda printre studenții ce vor sa aibă exeperienta on the job și sunt o oportunitate pentru companii de a-și largi bazinul intern de talente și de a-și întări imaginea de angajator. La HR Club iîn cadrul seminarului de bune practici în legislația muncii, colegul nostru Dan Mihai a susținut o prezentare pe acest subiect, abordând valentele pozitive, dar și provocările pe care le presupune recurgerea la aceasta tehnica de recrutare.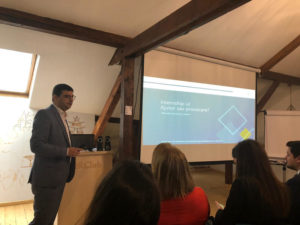 ---
18.03.2019 – Săptămâna trecută am fost, la invitația partenerilor noștri de la NOD Academy, la un workshop dedicat comunității CSP Social Club. Intervenția colegului nostru,  Dan Mihai, s-a axat pe problemele legale ale utilizării soft-urilor fără licență. Finalul zilei a fost dedicat networking-ului in jurul unei degustări de vinuri selectionate de gazda.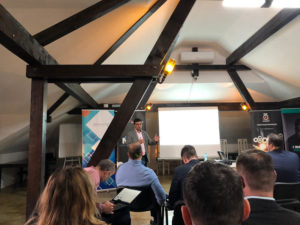 ---
15.03.2019 – #şîeu #şînoi #today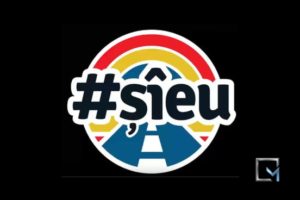 ---
12.03.2019 – Today we had the traditional Business Breakfast with FiNEXPERT. Of course, we know how the accountant's know-how can be one great compliment to the lawyer's know how.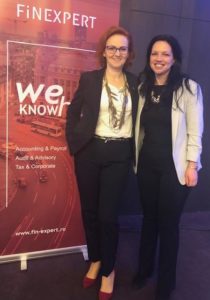 ---
o8.03.2019 – To the bright and charming part of our team, as well as to all the ladies with whom we work with throughout the year: have a lovely women's day!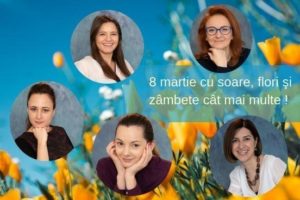 ---
03.03.2019 – Our task is finished for now. Good luck mooties! A big hug to the University of Bucharest organizing team! Hope to be there for the mooties next year too as arbitrators and sponsors.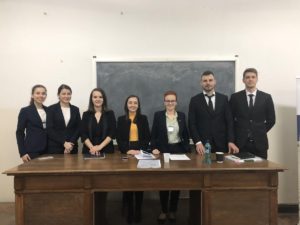 ---
02.03.2019 – Second day of the International conference on arbitration and international commercial contracts is dedicated to the Bucharest Pre-moot competition. Our colleagues, Maria Ilin and Paul Banzea are members in the arbitration panels alongside with students from 16 universities from 10 countries, who are preparing for Willem C. Vis  competition – by far, the most prestigious event in the world on international commercial law and arbitration. For us, is an opportunity to support, through our sponsorship and implication, the young generation of lawyers, in their endeavor to achieve the knowledge and skills required in this field.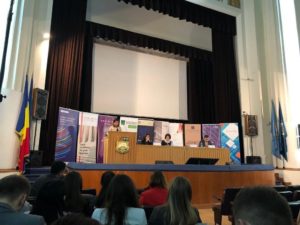 ---
01.03.2019 – Selfie time in the opening of the 6th Bucharest Pre-moot Conference, a three days event on arbitration. Tonight's program includes three panels of discussions around this topic, with guests from all over Europe and Romania. Tomorrow morning the simultaneous rounds of pleadings will begin, engaging all teams. Who will win? Stay with us for more.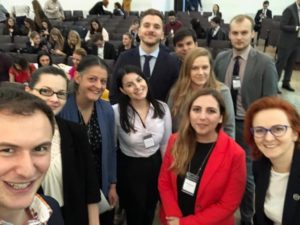 ---
28.02.2019 – Getting ready for the 6th Bucharest University Pre-moot event this weekend.
---
22.02.2019 – At the conference organized by Club Español del Arbitraje (CEA) Romanian Chapter, to promote the use of arbitration as a method of conflict resolution, a practice in expansion worldwide. One of the aims was to increase the visibility of the practitioners in this field while promoting the use of arbitration by local and foreign companies.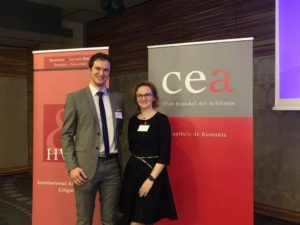 ---
o8.02.2019 – Shots were fired at Nicolae Titulescu University where leading scholar experts in the field of civil procedural law are commenting on the recent modifications brought to the Romania Civil Procedure Code after law no. 310/2018 has entered into force. We are happy to announce that our litigation department is present and active in understanding exactly how the effects of the new modifications will impact the rights and obligations to any party to a civil litigation. At the same time, it is a pleasure to interact with the participants at the conference, as it seems mixing lawyers and magistrates registers as a good cocktail. If you have any questions regarding the effects of law no. 310/2018 on your pending litigation files or on potential future civil conflicts, Mihai & Co  Business lawyers are ready to answer.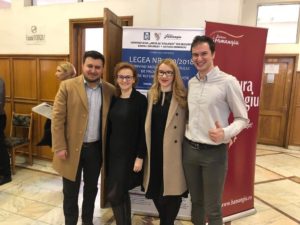 ---
08.02.2019 – Since yesterday we are the masters of the networking following the BNI event on Opportunities, 2019. Best way to celebrate the International Networking Week, through sharing stories on visionary communities and talking about the role of the business community in the society.